"RESEARCH FOR UNDERSTANDING, AND driving DECISION MAKING"
SM-Intel
SM-Intel provides its clients with international experience, and a clear understanding of the new technologies in the industry. We provide our services throughout all cities in Mexico and more than 12 other countries, including the United States.
One of our key strengths is the design of competitive information systems, face-to-face & virtual methodologies ("Special Projects").
What we do best
We provide understanding to drive decision making, using market research, competitive intelligence and planning. In this way, improve the positioning of your brands, to increase your sales and their profitability.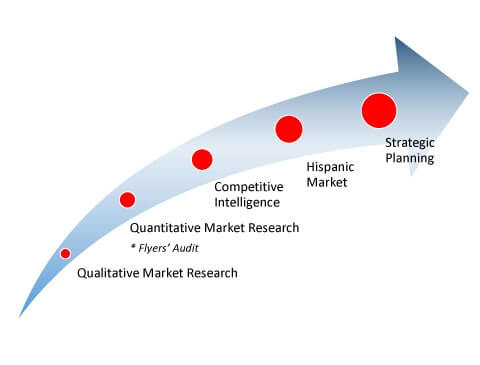 Our Strengths
We support large corporations to maximize their profits by increasing their sales, among other ways, through market intelligence and the development of commercial strategies and tactics to improve the positioning of their brands against their competitors. By creating information systems that integrate: previous studies, activities, tactics and competitor information that ensure the performance of their brands.
Industries
Advertising Agencies
Apparel/Clothing/Accessories/Textiles
Automotive
Beverage – Soft drinks
Beverage – Juices
Business-To-Business Firm
Cable Television
Candies
Cereals
Children trends
Communications (Telephone & Cellular